24hr Express Service
In an ideal world 5 working days would be fine, but if you need your plan in a hurry you can have it in your inbox in 24 hours.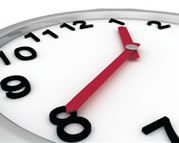 Quote
Just fill in the details here and we'll get back to you with a quote & timescales.
You should receive your quote within 2 hours. All quotes are valid for 30 days and are given in accordance with our current terms and conditions.
What People Say
"Plan-London's performance justifies their position as our main supplier of lease plans."
Peabody Trust
"I always think of you for lease plans/measured surveys."
Nick Weir – Shelly Sandzer
"Bearing in mind the the time restraint we were under you certainly exceeded my expectations and delivered the plans under very aggressive timescales. Very happy to have used you and would most certainly recommend you and use you again."
Ms T Kirkpatrick