24hr Express Service
In an ideal world 5 working days would be fine, but if you need your plan in a hurry you can have it in your inbox in 24 hours.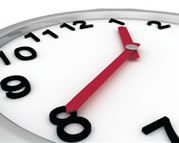 About Us
Since our inception in 2004 Plan-London Ltd has produced floor plans for over 5000 properties, not only in London (as our name suggests!) but all over the UK.
Our ever expanding team comprises forward thinking and innovative individuals who have been involved in the many disciplines of the property industry for over 20 years. During our long careers we have worked as Surveyors, Interior designers, Architects and contractors. This, we believe gives us a clear understanding of what each aspect of the property industry requires in building information.
We are flexible enough to respond rapidly to your requirements whilst retaining the duty of care our clients demand and deserve.
Leaseplans.co.uk is a trading name of Plan-London Ltd. Registered in England No. 5179039.
What People Say
"I am happy with the prompt, efficient service that Plan-London provided in drawing up an accurate lease plan"
Adrian Cummins
"Plan-London's performance justifies their position as our main supplier of lease plans."
Peabody Trust
"I always think of you for lease plans/measured surveys."
Nick Weir – Shelly Sandzer