24hr Express Service
In an ideal world 5 working days would be fine, but if you need your plan in a hurry you can have it in your inbox in 24 hours.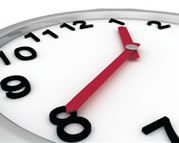 Welcome to Lease Plans


It's simple, call 0845 2262776, email surveys@leaseplans.co.uk or complete the quote form on this website telling us: the address, type and size (or number of bedrooms) of the property. We will give you an email quote within 2 hours or straight away if you call us.


Once you are happy with the cost (why wouldn't you be?), we'll arrange a suitable time for us to survey your property which typically takes 1-2 hours. Appointments are available Monday to Sunday between 8am – 7pm.


Back in our office your plan will be drawn to Land Registry requirements using CAD.


Once the plan is completed it is emailed to you/your solicitor in PDF format with printing instructions and we can provide you with paper copies if required. It's that simple.
We can usually get someone to your property within 24 hours and your plans emailed to you 3-5 days afterwards or within 24 hours if you use our express service.
Commercial properties
At leaseplans.co.uk we provide clients with Land Registry compliant plans for residential properties if you would like a quote of further information on commercial properties please visit our sister site: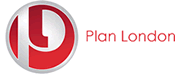 What's the cost?
Prices start from as little as £200 exc vat.